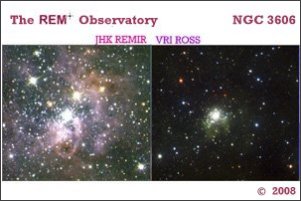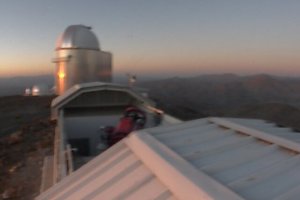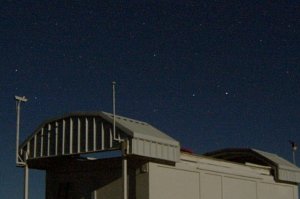 REM (Rapid Eye Mount) is a 60 cm diameter fast reacting telescope located in the La Silla premises of the ESO Chilean Observatory (29°15′S and 70°44′W).
The telescope hosts two instruments: REMIR, an infrared imaging camera, and ROSS, a visibile imager and slitless spectrograph. The two cameras can observe simultaneously thanks to a dichroic placed before telescope focus the same field of view of 10x10 arcmin.
The Observatory is operated for INAF by the REM Team, a delocalized group of people.


---
20 Apr 2013 ◊ Infrered camera REMIR is again oprational. ROS2 will need some more time.
10 Mar 2013 ◊ We are sorry to inform that a severe failure in the TCS computer is stopping REM operations. We are working hard to restore the situation.
28 Dec 2012 ◊ REM AOT27 approved programmes are listed in the SAND list. Please contact REM team (info@rem.inaf.it) for the phase II.